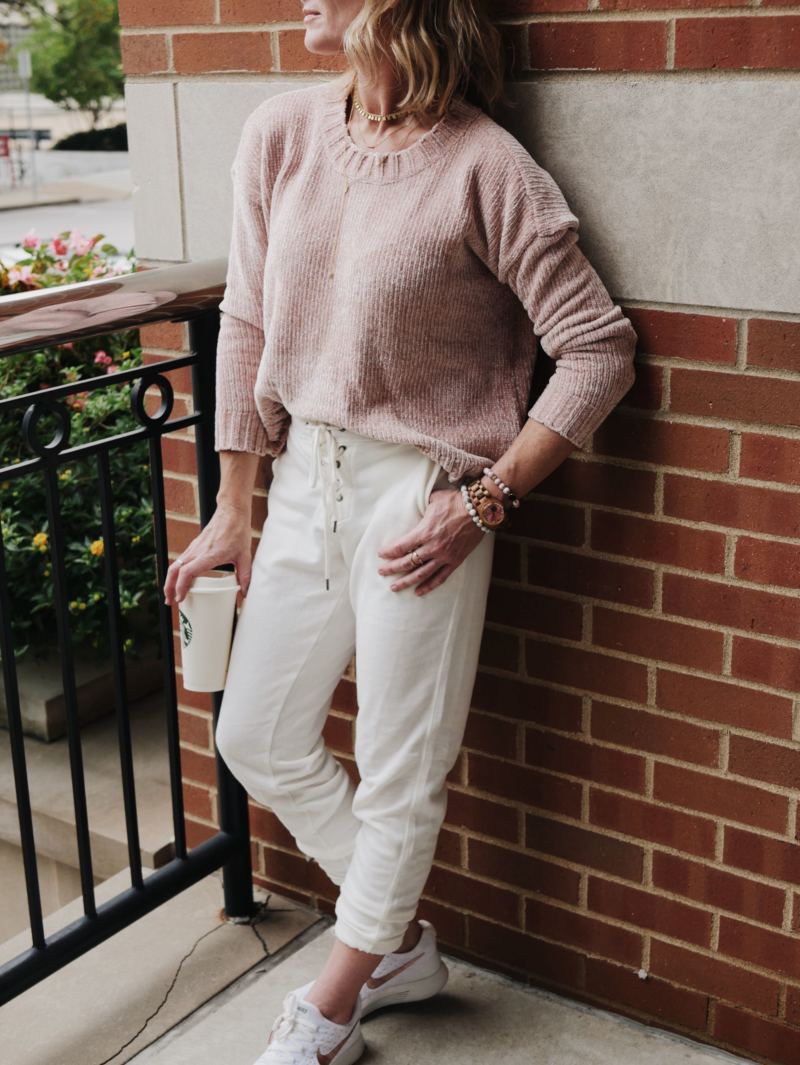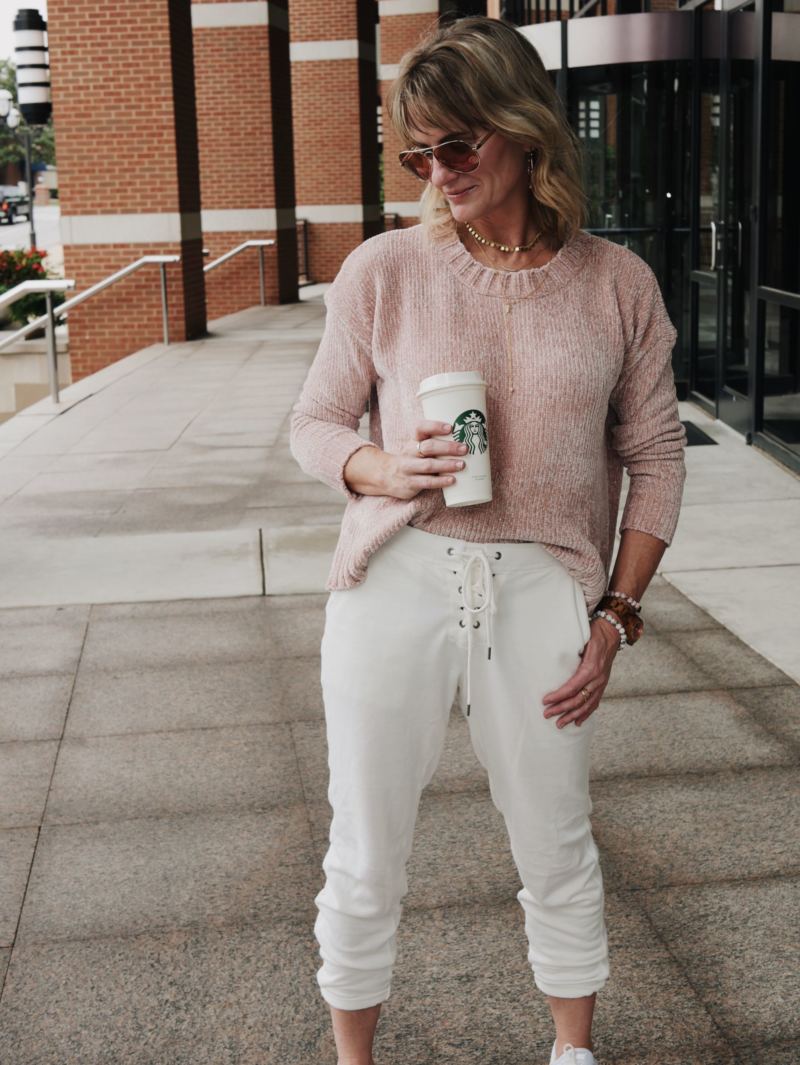 I have said it before and I will say it again, I love white pants and love to wear white year round! So when I saw these
Aerie
lace-up pants, it was an easy decision for me on which pair I wanted to buy. I paired it with this
chenille blush sweater
, and if you have been following us for awhile, you probably have figured out that I am blushed obsessed. It seems like that is the color that I continue to gravitate towards!
Let's get real for a moment – most days, my hair isn't done, I don't have much makeup on, and I have thrown on whatever is comfy. When I am like that, I just feel blah! My goal is to try and recreate this look more often because I don't know about you girls, but my mood truly does seem to elevate if I am dressed in clothes I love. This lounge wear look truly makes me happy. I love that I have my cute
Nike
tennis shoes, my jewelry on (love my
JORD watch
and
SoLayneDesigns
bracelets), with my hair and makeup done. I can run my errands and just feel good. Plus, if I run into anyone I know, I don't have to turn quickly around and pretend I don't see them. Don't judge.. you know we have all done that!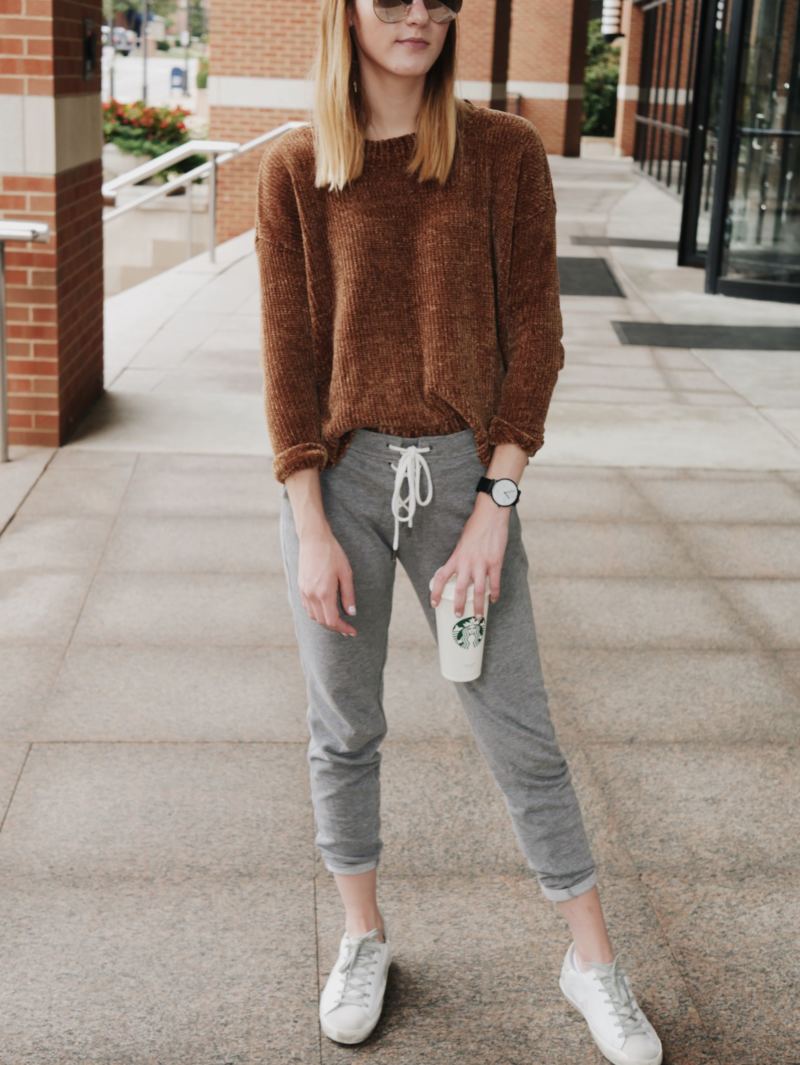 This is seriously my go to outfit! I was lounging around today and my friend asked if I wanted to go get something to eat. I may have had my pajamas on, so I quickly threw on this exact outfit. I scrunched up the pants a little because something about it just makes the outfit look so effortless and chic and slipped on my fave Golden Goose sneakers. And can I just tell ya how soft this Aerie sweater is? Right as I walked into the coffee shop I got a compliment on how much the girl loved it and how soft it looked!
I also have been loving adding a watch to these kinds of outfits. I haven't worn this stone watch in forever, but I love the white marble face and the simple look. Talking about watches I've been eyeing this MVMT watch lately. Give me all the rose gold please!

SHOP SOME OF OUR FAVES
SaveSave
SaveSave
SaveSave
SaveSave
SaveSave